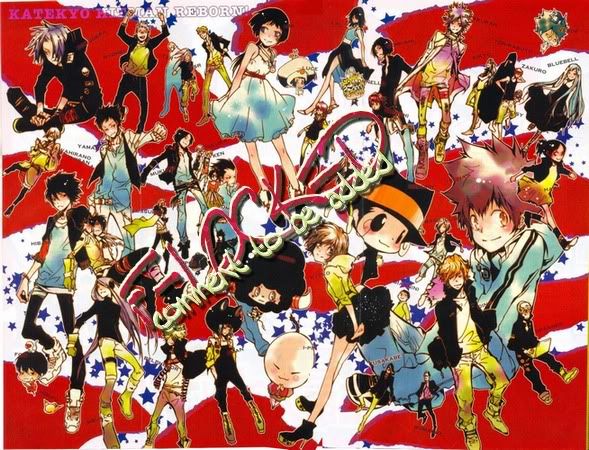 Profile:

I though you all might want to get to know ex2d27 members~! So here are there profiles. Don't be affraid we don't bite. FEEL FREE TO ADD US. JUST COMMENT HERE~!
-from: Haru


Name: Haru


fav JE member[s]: Ninomiya Kazunari, Yamada Ryosuke


fav American band: Honor Society


fav tv show: Vampire Diaries


fav book: The Last Song by Nicholas Sparks & Vampire Diaries by L.J. Smith

fav thing to do: I love to hang out with friends, chill, read, listen to music, watch dramas, movies, read manga, draw, make graphics, and
a lot of other things


I'm usually shy at first but don't worry I will break out in a little bit~!


Music: JPOP, JROCK, ROCK, POP, and more


age: 16 birthday: 10/23

Name: Tsuna
TO BE ADDED

Name: Gokudera
TO BE ADDED

Name: Dino


TO BE ADDED